Interested in finding your own molded fiberglass camper to start your own adventures? There are lots of them out there. Many like mine are old and not made anymore. Some are new and being manufactured right now; so you can pick it up at the factory! They come in all shapes, sizes, and price ranges. Check out the list below for some great options. And if you can find a rally near you, it's the best place to see and tour a large variety of fiberglass "eggs." (
Map of 2018 rallies.
)
Most of the smaller ones are lightweight and can be towed by small SUVs and vans easily. See my mileage with various tow vehicles
here
.
Want to buy used? You can always search E-bay and Craigslist but a great resource for used campers is
Fiberglass RVs for Sale
. You can search for US/CA and by make. I recommend checking out
FiberglassRV.com
as well for information and background on the various campers both old and new.
New Faces of Fiberglass Campers in 2016
(Update: besides the below list of manufacturers, see my post on the
New Faces of Fiberglass Campers in 2016
.)
Want to buy new? Well there are several companies manufacturing today. Many will even let you tour the factory if you like and see models up close. Below is a rundown of some of the current companies out there.
Little Guy Trailers
makes what they claim is the smallest molded fiberglass. More like a molded fiberglass teardrop, the MyPod is a small 630lb+ camper that can be towed behind almost any vehicle.
WeissCraft
- WeissCraft is a company that makes various trailers. They do have two fiberglass camping type trailers: the Little Joe 10' and the Ponderosa 13'. They are manufactured in Colorado. They are about the smallest fiberglass campers you will find.
Scamp
- One of the oldest companies still making fiberglass campers today. Manufactured in Minnesota, they come in 13', 16' and 19'. The 19' is a 5th wheel model. Even if you buy a used Scamp, you may still be able to get some parts from them.
Casita
- Casitas are manufactured in Texas. They come in 13', 16', and 17'.
ParkLiner
- Manufactured in North Carolina. They are about 15' and 2100 lbs dry weight (may vary with options).
Lil' Snoozy
- Snoozy campers are manufactured in South Carolina. This camper is a total redesign on the traditional look and layout. They are 17' campers and will turn heads everywhere you look. My favorite thing about these is the optional swing up galley window to pass food out from the kitchen!
EggCamper
- EggCampers are made in Michigan. They are 17' long and 2000 lbs dry weight. The nice thing about these is that they have a molded interior like the Uhauls and Burros.
Escape
- Escape campers are made in British Columbia, Canada. They have about the widest range of selection in size. They come in 15', 17', 19', and 21'. They also have a 5th wheel version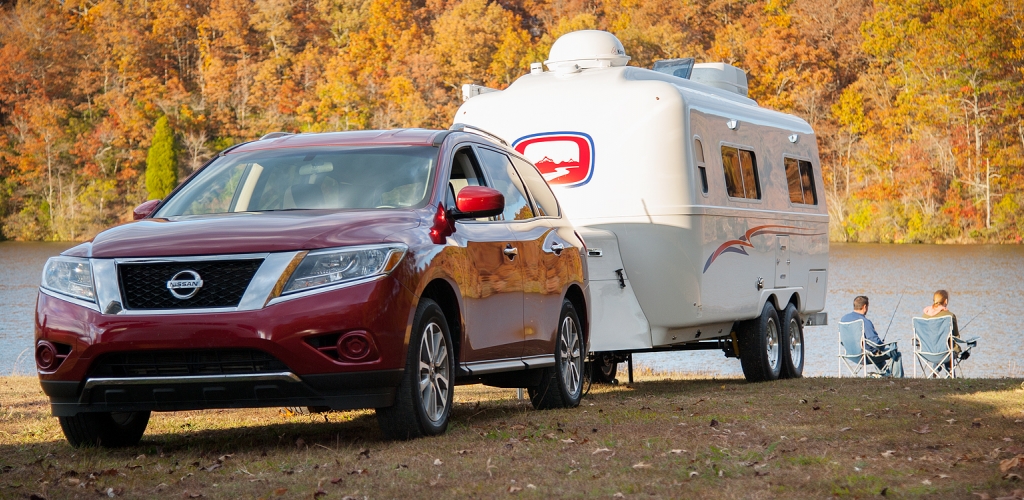 Oliver
- Oliver campers are manufactured in Tennessee. They are about 24' long. So this puts them in the large fiberglass camper category and makes them more roomy than some of the smaller trailers.
Bigfoot
- Bigfoots are manufactured in British Columbia, Canada. The current line of Bigfoot campers come in 17', 21' and 25' models with 3100 lbs being the lightest dry weight and going up from there. Which takes them from the medium to large size in fiberglass campers.